My friend Bernadette has a blog where she posts funny, thoughtful and insightful things. I loved this post a lot and asked if I could also post it here, so here it is. 
I'm going to try a little something new here. I consume an awful lot of media in its multiple forms each week, so each Friday, I will be sharing a brief(ish) list of things I've been pretty into, found important, or have been playing on repeat.
The list will be a mixture of high- and low-brow suggestions. It will focus on four primary categories: listening, reading, watching, and scrolling. I am pretty sure the qualifications for inclusion into each of those categories will not be too tough to crack.
Mostly, I have decided to do this in an attempt to stop bombarding people's inboxes with one-off links that I feel they have to read, like, immediately (you're welcome, friends). Additionally, I am going to try to keep up with it as a way to keep myself engaged in low stakes writing in a somewhat routine way. This task is not revolutionary in any way, but it's new to me. So, let's get to it: the good, the bad, the Bernzo.
Reading
I have already written about which books I've been reading, so I will avoid repeating myself. However, I had not been paying a ton of attention to the situation at the University of Missouri until I had some concentrated time to catch up. Roxane Gay, Tressie McMillan-Cottom, and Andre Perry each provide critical insight about what is happening and why it matters. If you do not think that racism is alive in today's America, also examine the vitriol cast towards them via the Twitter, and their often thoughtful engagement. Take a few…. I'll wait.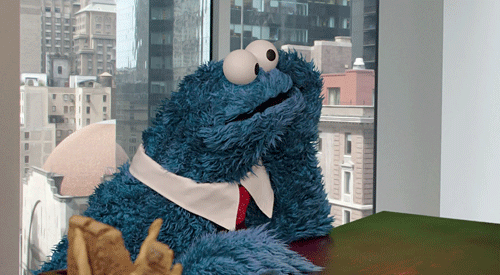 Listening
The internet is hard, and I cannot have not tried to figure out a way to streamline a playlist with both Soundcloud and Spotify hits. I hoped that I could find each song on a singular platform, alas, not so for this week at least. I'll be including somewhere between 4 and 9 jams per week. And, for anyone who knows you, it will not surprise you that it will include both bangers and ballads. Props to my "standing desk" for allowing me to dance very aggressively while taking on this task.  Also, I would like to note that my Sirius free trial allowed me to have a driveway moment today as I listened to the Kaleo Spectrum Session, which was just a delight. Looking forward to those guys putting out some music and touring. Also also, I cannot stop listening to Nathaniel Rateliff & the Night Sweats.
Well, Soundcloud is failing me, so just click here. [big ups to the homegirl, Steph, for the Adele remix that I actually cannot stop playing and it may become a problem] The image below shows the songs included.
In addition to your run of the mill jamz, I also encourage you to listen to this week's Reply All. I find this podcast to be one of the best in the business. Both hosts are extremely likable in their very own way, and they do a great job of weaving a story from totally bizarre topics. I may or may not have wept in my car as I drove to work on Thursday, listening to Dr. Jade Davis tell her heartbreaking story of when she "lost her dog to the internet."

Watching
Like everyone, I've been watching (and loving) Master of None. I've also enjoyed reading the ensuing commentaries aboutrace, ethnicity, and identity that it has spurred, including from the man himself. Aziz, if things don't work out with your seemingly lovely ladyfriend who has made you think about some really great things, please call me at 30 30 HOT. No, really.
Full disclosure: I cried twice. I laughed a whole lot more.
On the opposite end of the spectrum (read: not thoughtful), I caught the first two episodes of Bravo's newest reality endeavor,
Apres Ski
. It is eye candy at its finest: attractive people, insane displays of luxury, etc. etc. At the end of the time, I felt convinced that I needed to go on a really fancy vacation. Plotting ways to make a billion quickfast, I'll let you know how this works out.
Scrolling
About a month ago, a good friend had some buds in town, two firey ladies whom I wanted to befriend immediately. One, Cass, is an hilarious actor/comedian/writer, the other, Molly, a director/writer. Over the next 48 hours, I tried to invite myself to as many of their activities as possible (sorry not sorry, Rob!). Small talk uncovered some pretty rad realizations about their current doings. Cass is featured in the upcoming season of Transparent and Molly, in addition to her directorial duties, is writing a book about women athletes who trailblazed, accomplished, and generally crushed. The project is called Butch History, and the instagram feed gives you a daily blast of greatness (and the avatar gives me some serious #bootygoals)
In conclusion someone buy me
this shirt
. Until next time, my love is like xo.